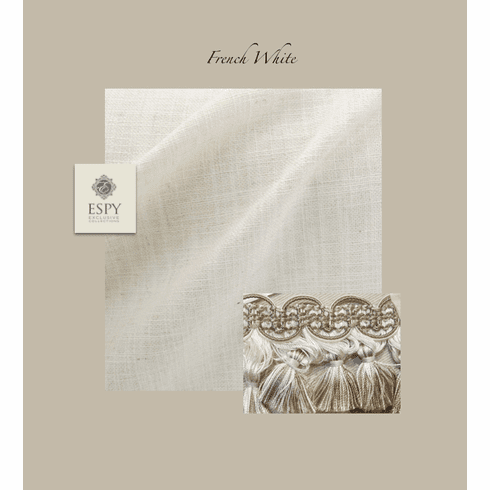 SWATCH French White faux linen
French White faux linen is versatile, thick, and well priced. The natural look of this fabric and its highly wrinkle resistant nature are a rare combination.

Tassel trims and coordinates are available for use in custom designs.

French White Faux Linen may be used with and without lining depending on the effect desired. Without lining, the drapery is substantial yet light can penetrate it. It is full bodied and not "breezy" maintaining a European Piazza sort of feeling rather than a cabana curtain. With lining, the French White Faux Linen can be made into draperies of any level of formality. This fabric is ideal for draperies, swags, valances, pleated top treatments or bed skirts, and table skirts.