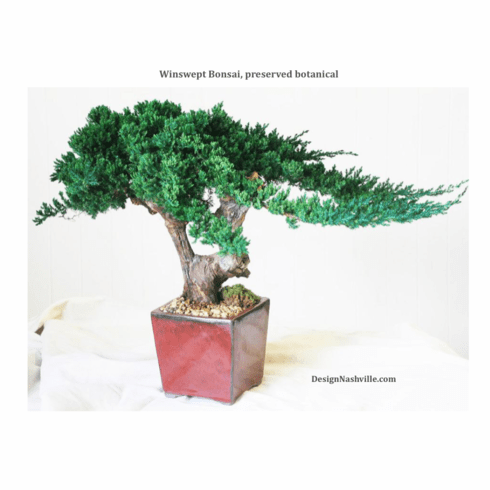 Windswept Bonsai Tree, preserved botanical
This beautiful bonsai is simply shaped as if the wind blew it one direction. Approximately 14-16" tall by 14-16" wide.

Bonsai is a japanese art form using a miniature tree grown in containers. The ultimate goal of bonsai is to create a representation of nature.. This is skillfully done with knowledge and creativity. We have mastered the craft of preserving juniper green mound (procumbens). Then we mount the juniper onto California grape wood to create a uniquely, artistic tree. You can enjoy your bonsai for years without mainteance.

This bonsai is professionally packed to arrive safely to you!